"Education is the most powerful weapon which you can use to change the world"
Nelson Mandela
"The future depends on what you do today"
Mahatma Gandhi
"Risk something or forever sit with your dreams"
Herb Brooks
Services
Our Key Services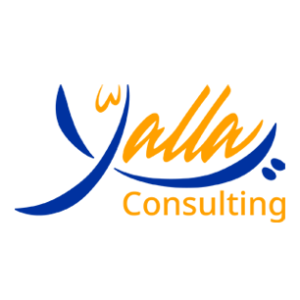 It's refreshing to meet an expert like Majed. I had the pleasure of working with Yalla Consulting to understand the barriers I face and improve. I was impressed with Majed's skills of unlocking my potential and providing tailored advice that aligns with my career & personality growth. He is highly flexible and respectful with all his communications.
Tharaa O.
Saudi Arabia
مميزون وبالذات الاخ ماجد أنسان في قمة الذوق تسلمون في كل شيء - سامي الثبيتي
سامي الثبيتي
Saudi Arabia
Majed is an enthusiastic professional with the capability to empower and motivate his clients to grow within their careers especially during times like this
Rimma B
United Arab Emirates
Thank you very much the career consultation . I have been trying to find a job since 2013, with no luck. Thanks to Yalla Consulting, I am starting to get calls for interviews now!
Jumanah H
United Arab Emirates
My Son was indecisive about his career path and what to study in university. Thanks to Majed and his team, our Son has his education and career path planned out! As a Parent, I can never be thankful enough for the support and the scholarship opportunities presented to us
Hisham Shorjabi
Bahrain
During times of uncertainty, we were puzzled as parents on the next steps for our child's education path. Thanks to the team at Yalla Consulting, we have secured a scholarship for our child to study Mechanical Engineering in Germany this year.
Rasha and Michael
United Arab Emirates
I am forever thankful to Majed for supporting me with scholarship opportunities to my sister and I. My sister successfully started her Masters Degree and I will be starting my PhD very soon. Highly recommend Yalla Consulting!
Farah and Yasmeen
Jordan
I was unemployed for 6 months due to the Covid situation and was starting to lose hope. With the support of Majed Alsaadi, I am now working full-time again!
Faisal A
United Arab Emirates
You guys are the best! Keep up the great work!
Mikdam Q.
Jordan
Get in Touch
Have a Question?
Don't hesitate to Contact us.